When Jack Robbins first founded our company back in 1958 as a small, one-lot business, he had a vision – not to be the biggest parking solutions provider, but the best. Jack saw success by applying a personalized and hands-on approach to every new parking situation. And when Paul T. Clough, our Chairman and CEO, bought Robbins in 1999, he guided this Vancouver Island company back to its roots, operating under the premise that no two lots are exactly the same and approaching each job with an open mind and a fresh eye. Adding to our unusual, tailored style of parking management is our many years of experience.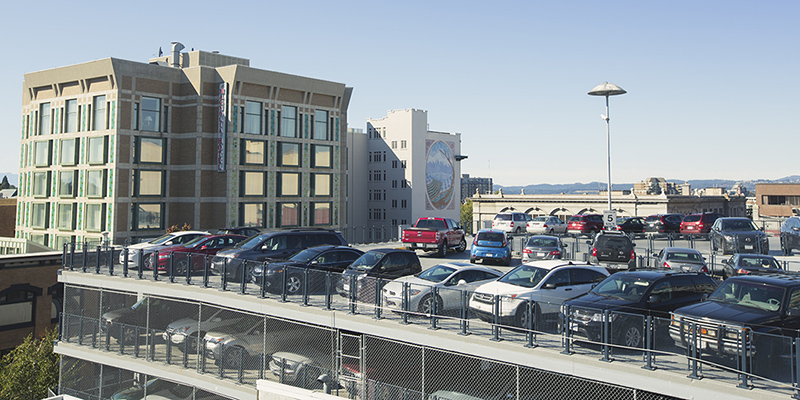 As an independent Vancouver Island company for nearly six decades and with more than 250 lots in our current parking portfolio, we know this region inside and out and understand the unique needs of our clients, both our property owners and our lot visitors. And while Robbins' presence might be local, our management staff comes with widespread parking experience from across Canada, the United States and Asia. This international know-how allows us to combine our creativity and innovation with new, cutting-edge technologies that still work within our local market. So whether your location has five or 5,000 parking stalls, Robbins can provide any (or all) of the following:
Self-park applications
Parkades and attended facilities
Municipal (on-street) services
Timed facilities
Valet services
Patrol and enforcement services
License plate inventory services
Parking signage design and supply
Collections services
Parking equipment sales, leasing and rental
Parking equipment service
General consultation; and
Parking facility funding and construction
Please don't hesitate to ask us how Robbins, the largest provider of parking solutions on the Island, can help you.