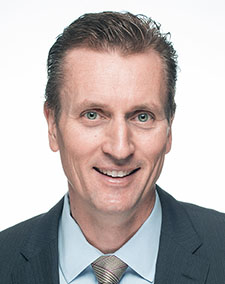 In addition to his 20 years as President of Robbins Parking on Vancouver Island, Dan also leads Platinum Parking in the US and NorTech Parking Systems in Winnipeg, Manitoba. He oversees combined revenues in excess of $100 million.
Dan is responsible for the strategic direction of each of these companies, as well as their financial performance.
Dan is driven to ensure that each of these businesses keeps pace with developments in technology and remains industry-leading in customer service. He keeps the companies focused on timely communication, attention-to-detail and innovation.
"Technology has transformed our industry and created many new ways for parking service providers to offer value to our customers – from pay-by-phone to online reservations," he says. "But it remains a people business, a community business. We firmly believe in accountability and in the value of continual improvement – we're only as good as our last day. We also believe in giving back and being a good corporate citizen – wherever our operations take us."