THE BETTER WAY TO PAY FOR PARKING.
We're excited to be partnering with Honk Mobile to offer a pay-by-phone parking app that makes parking hassles a thing of the past. With Honk Mobile you can:
Be guided to the lot
Pay for your spot
Get alerts when your time's almost up
Effortlessly add extra time
Paying for parking has never been better – or easier!
You can download the Honk app for your iOS or Android device.
Where is Honk Available?
Honk Mobile is already available at the following locations and new lots are being added constantly. We expect to have all our lots on the app by this summer.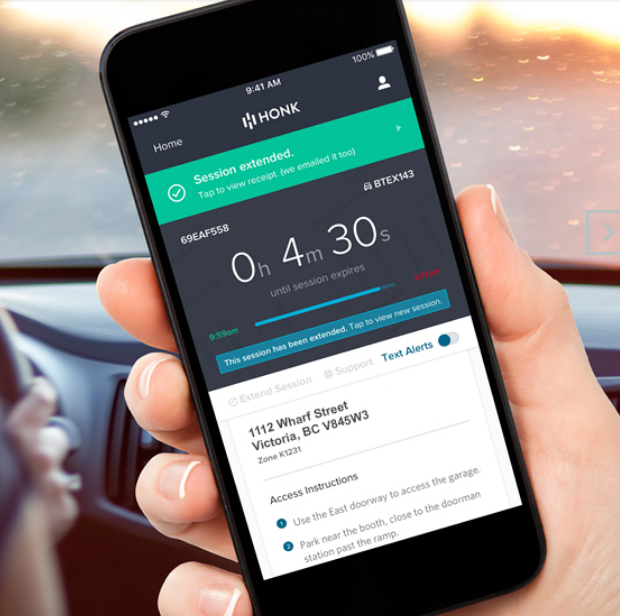 "Long and short term parking purchases can be made on the Honk app or through the onsite machines. Honk is a free download from the AppStore or GooglePlay. Purchasing parking on the app is easy and convenient. Once registered with your license plate and email address, you will receive reminders when parking is about to expire with the ability to add time remotely. Purchases and additional information can be found at www.honkmobile.com"
Pay By App: HonkMobile – www.honkmobile.com